Joma - Still the perfect gift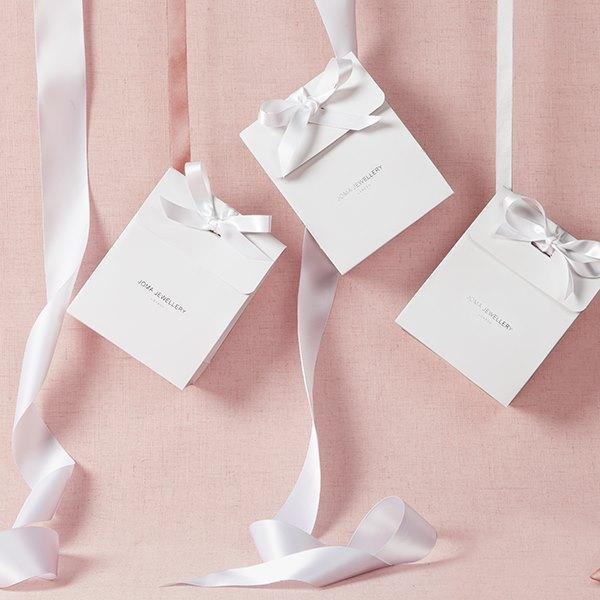 We are proud stockists of Joma jewellery and have been for many years. Joma really is the perfect gift for any occasion. The 'A Little' collection is full of fabulous charms, each wrapped around a lovely card and finished with a sweet and meaningful sentiment, all in all, the perfect gift. Joma bracelets are fabulous stacked up, we love to wear three of them together most days. 
Here are our top picks for a few different occasions....
1. A Little Love - This bracelet fits most occasions. The sentiment card reads 'Wear this silver heart every day to bring a little love your way' a lovely gift to let someone know you're thinking of them or to remind them how special they are to you.
2. A Little Love You To The Moon & Back - A perfect Valentine's Day gift, the sentiment card reads 'Wear this little moon every day, a reminder that I love you in every way' The gorgeous moon charm is lovely and delicate making it a great bracelet for every day wear.  
2. A Little Best Mum - A perfect Mother's Day gift! 'this little bracelet is just to say, you're the best mum in every way' - beautifully presented in Joma boutique gift packaging, great for just handing straight over, no wrapping required (winner winner!) - you just need to remember the card.
3. A Little Promoted to Grandma - I think this bracelet is a perfect pregnancy announcement - watch Grandma to be's face as she opens this gift...Oh please film it for us! The card reads...'this pretty little bracelet is just to say you're promoted to grandma, hip hip hooray!'
4. A Little Feather Appear When Loved Ones Are Near - A beautiful gift to remember someone special, a lovely thoughtful bracelet to gift to someone who has perhaps lost someone dear to them. 
5. A Little Friendship - It's always nice to remind our besties how much they mean to us - 'This little bracelet I give to you because I'm lucky to have such a good friend in you' A perfect gift for Galentine's Day! (February 13th!).
6. A Little New Mum - With a new arrival comes a flurry of fabulously cute gifts, this one is especially for mummy, she has done all the hard work after all! The sentiment card reads 'your little arrival is a precious thing, so much love and joy they will bring'.
7. A little Happy Birthday - What do you get that friend who has everything? A Joma bracelet of course, you can never have too many! 'This sparkly heart is just to say have a very Happy Birthday' Again beautifully presented in boutique gift packaging with a little Joma card for you to write a special message on. 
This is just a tiny selection of all the Joma we have available right now - if you're looking for something in particular take a look online or as always message and we'll do everything we can to help!
You can see all of our Joma Jewellery online here..Click Here
Have a fabulous evening,
H xx